Everyone faces clogged drains, and it's normal to reach for the plunger or over-the-counter drain cleaner for help. But sometimes, clogs are so stubborn, you need to get deep inside the drain to remove the obstruction. That's where a residential plumbing contractor like Maitz Home Services comes in. Our company has over 50 years' experience in clogged drain repairs and we're standing by now ready to help you.If you're still not convinced we're the best residential plumbing contractor in Nazareth, PA, check out our reviews page and find out why we're so highly recommended.
When to Call for Emergency Plumbing Repairs
Not every plumbing problem is an emergency, but sometimes, you can't wait or do it yourself and need to hire a professional plumbing company. Here are the most common reasons people call for emergency plumbing services.
Burst pipes
Low water pressure
Overflowing toilet
Clogged drains
Main sewer line clog
Water heater failure
The Truth About Clogged Drains
Clogged drains are a common household problem, but most times we can avoid them with a little forethought. Protect against clogged drains by following these tips.
Don't flush non-flushable wipes or sanitary napkins down the toilet
Don't pour cooking grease or coffee grounds down the drain; put them in the trash instead
Use a metal strainer filter to stop large debris from going down the kitchen sink
Pour hot water down the kitchen drain after use to keep pipes clear
If you've tried these things but still end up with clogged drains, call a clogged drain repair company for expert help.
Are you hesitant to hire a residential plumbing contractor because of the cost? We have great money saving coupons to make it easier for you.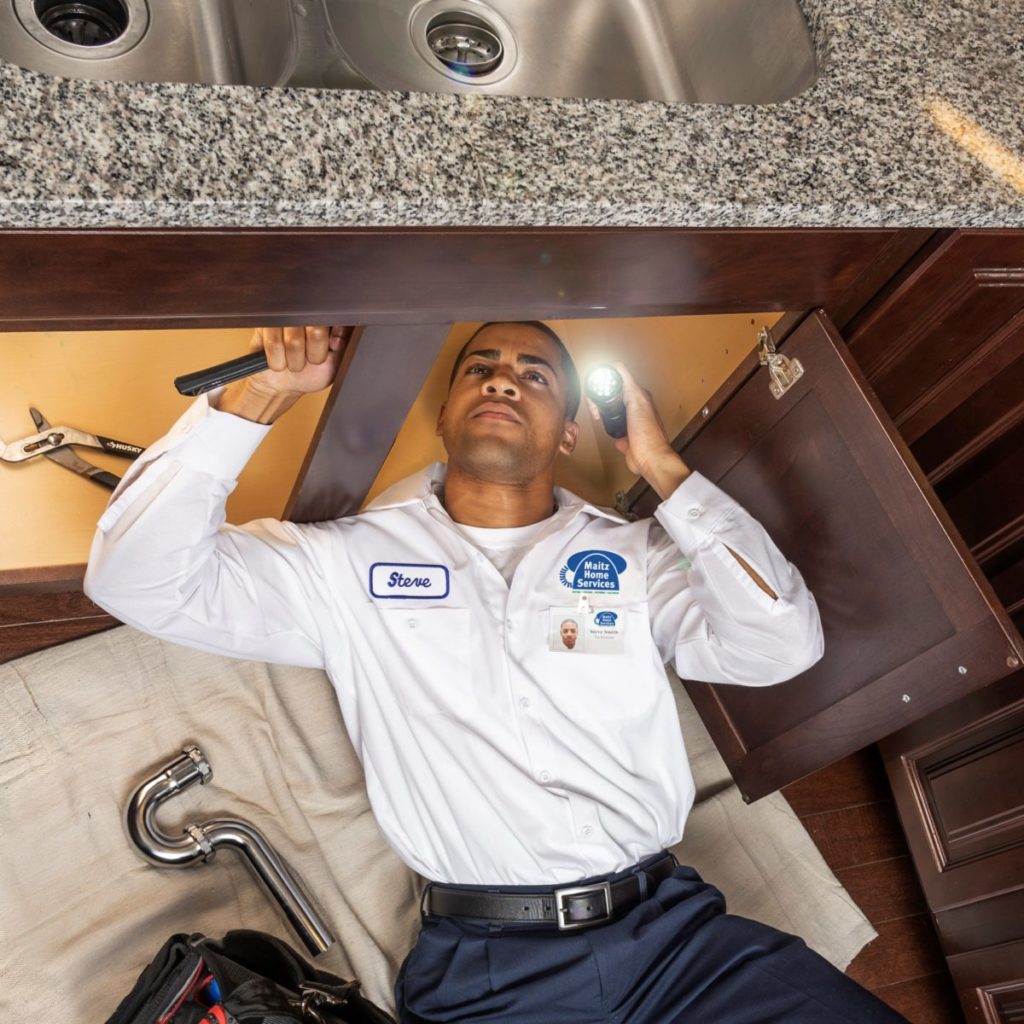 When to Consider Replacing Your Water Heater
The average hot water heater lasts about 12-15 years, and after that, it's time to think about replacing. Also, watch for these signs telling you your hot water heater is about to fail and then call a plumber for help.
Cloudy or rust-colored water
Water takes too long to get hot
Hot water doesn't last as long as it used to
Water tank leaks
You hear strange gurgling or banging noises from inside the tank
If you notice any of these signs, call a plumber right away before your tank fails.