In this part of the country, we see the extremes with temperature; blistering hot in the summer and colder than ice in the winter. That's why you need your heating and AC to work reliably to keep you and your family comfortable and safe throughout the year. At Maitz Home Services, we've helped Whitehall, PA families with their heating and cooling needs for over 50 years and we want to be your 'go-to' AC contractor too.
We're one of the most trusted central AC repair companies in the area. But don't take our word for it, check out our customer reviews and see what everyone is saying!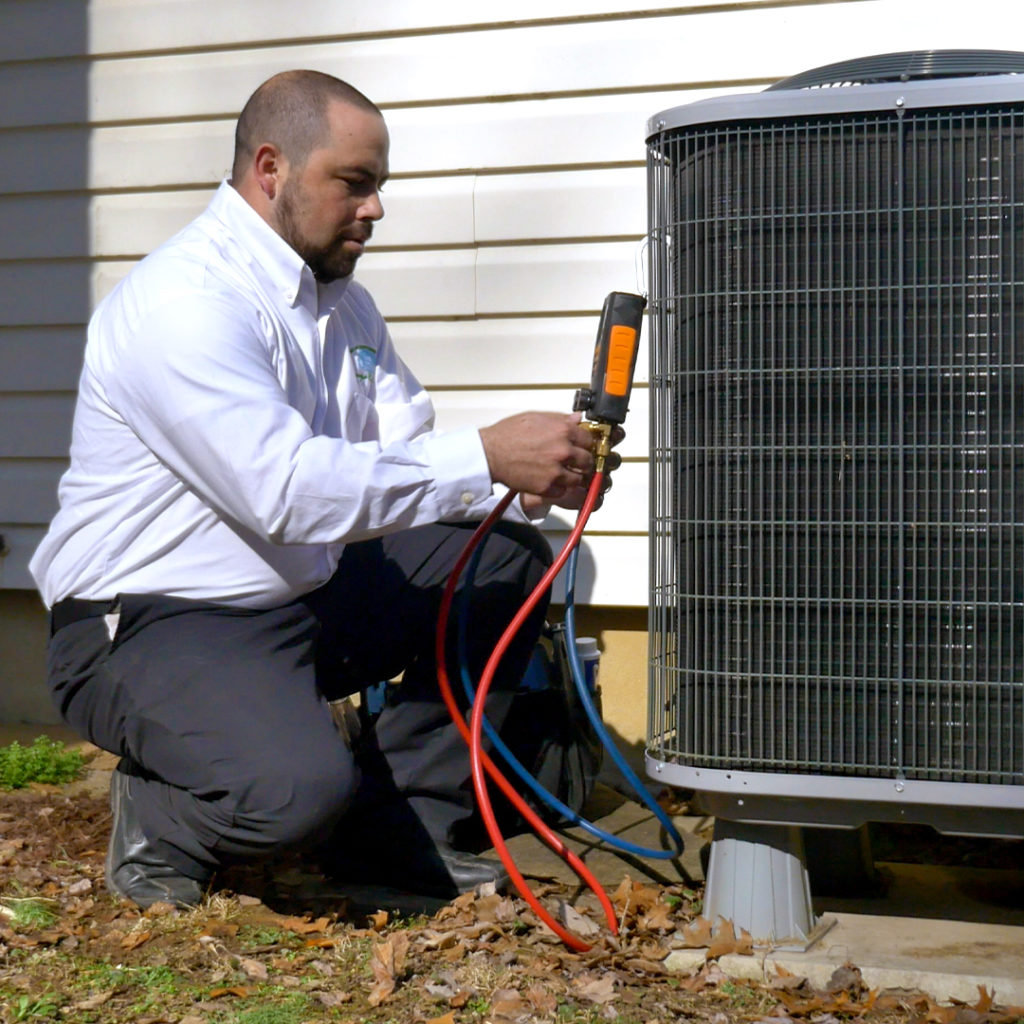 Do You Need Emergency AC Repair? These Signs Say Yes!
The last thing you want is for your AC to go out in the middle of summer because that's when you need it most and it's when repair crews are booked solid with emergency repairs. To avoid this, it's wise to know the warning signs of AC failure and get it fixed before it quits. Watch out for these signs.
Reduced airflow
AC short cycles
Thermostat triggers but AC doesn't kick on
You hear grinding or squealing noises when AC is running
AC is on but not blowing cold air
Repairing vs. Replacing Your AC or Furnace
A new air conditioning installation and replacement is a big, expensive task that most homeowners would like to avoid if possible. It's understandable to want to repair your unit rather than spring for a new one, but sometimes a new heater or AC is better than a repair, and here's how to know.
If your furnace or AC is over 12 years old, it's at the end of its normal lifespan and needs replaced.
If you're repairing your unit more frequently, you're better off purchasing a more reliable one.
If your energy bills continue to rise, it could mean your AC or furnace is losing efficiency. A new unit will save you money and pay for itself in a few years.
If the cost to repair your furnace or AC is 50% or more than the cost of new, getting new one makes better financial sense.
Concerned about the cost of your central AC repair? We have many coupons and specials that can save you money.
Signs You Need Furnace Repair
Being without adequate heat in the winter isn't just uncomfortable, it can be unsafe too. Be on the lookout for these signs telling you it's time to call a professional.
Furnace short cycles
Air isn't as warm as you want
Thermostat doesn't trigger the furnace
Sudden strange noises like grinding
Pilot light won't stay lit
Inconsistent temperatures from room to room